Plant-Based. Organic.
Wholefoods. and. herbs.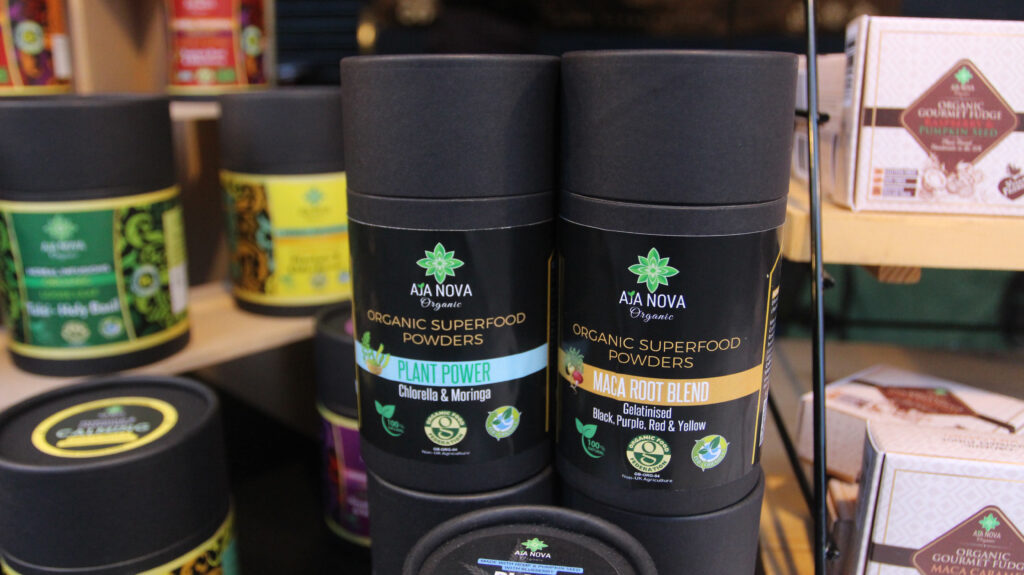 Aja Nova Organic 
We have created a range of fully Plant-Based, Certified Organic, Wholefoods And Herbs designed to aid you on your health journey. Alkaline diet? health food vegan? just like good tasty high quality foods? We got you covered!
Our range includes:
Herbal Infusions – Superfoods Blends – Wholegrain & Pulses – Alkaline Culinary Blends – Gourmet Fudge Range – Dried Fruit, Nuts & Seeds
Check out our collections
Our range of Organic Loose Leaf Medicinal Herbal Infusions are made from the highest quality, certified organic herbs and all include 1 x packet of loose leaf  1 x packet of unbleached teabags. Therapeutic herbs for every occasion.
Our range of Superfood Powders have been carefully formulated for maximum impact. Includes our 4 Colour Gelatinised Maca Root Blend, Plant Protein Powders and our Luxury Crillo Cacao Hot Chocolate, Plus much more.
Alkaline Seasoning blends
Our Alkaline Culinary Range was designed to help those following an Alkaline Diet to always have access to delicious seasoning while sticking to there regime, electric food = more P.O.W.A.H
Food time! Lets eat!  Our supper clubs are always a night to remember, we collaborate we amazing chefs to celebrate everything that is natural food! Organic, Plant-Based, Alkaline and Seasonal. Our supperclubs are a night to explore food and culture with a dash of body science thrown in. Learn about cuisines from around the world and how they benefit your body. 
Check out the rest of our range
sign up to our mailing list for discounts